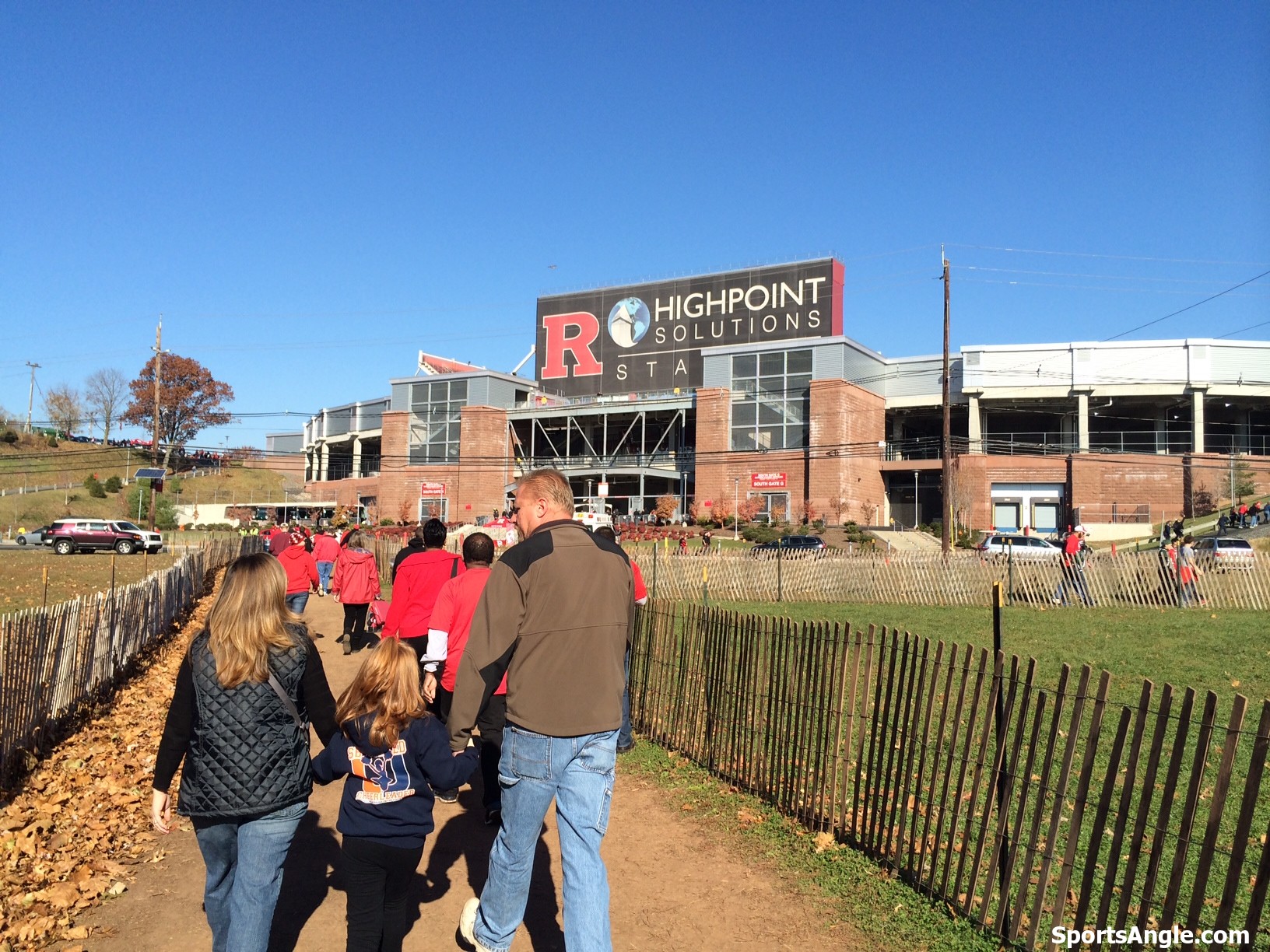 Back when I was a student at Duke, I'd frequently congregate with my two best friends for what we called "sessions." I'd turn on my black light, we'd listen to Tool and have the particular brand of deep conservations you tend to have in a dorm room late at night.
Along with our standard agenda — girls, grades, graduation, the existence of God — we often explored how things might have been different had we gone to a big-time football school instead of one devoted to basketball.
I went to Duke during the reign of Shane Battier, which consisted of a 133-15 record and a national title my senior year. It literally does not get better than that — the win-loss mark is an NCAA record — and to lament not having a good football program is akin to a millionaire complaining about gas prices.
That said, though I loved going to Duke basketball games and I've never really liked NCAA football, I was consistently intrigued by the beer and circus bacchanalia that pervades college football towns on Saturday afternoons. The game experience itself just seemed totally different: 12,000-seat Cameron Indoor Stadium was simultaneously intimate and electric, but an 80,000-seat modern-day coliseum purports to lend itself to a more visceral rush in its vicarious thrills.
It might be hard to believe given the improbable juggernaut they've become this season, but the football program was dead in the water back then. Duke went 9-35 while I was there, seemingly bottoming out with zero wins my senior year, except that they repeated that ignominious feat the following year.
Sitting in a stadium that resembled an archaic ghost town, I generally felt like I was watching The Replacements before Footsteps Falco returned from his houseboat. I nonetheless attended every game, partly because I was friendly with a few guys on the team, and mostly because I had access to the excellent media buffet.
The one truly glorious moment came a couple weeks into my freshman year, when Army's kicker missed a game-tying field goal in overtime, ending Duke's 15-game losing streak, the longest in Division 1 football at the time. Never mind that I'd seen exactly two of those losses; I rushed the field along with a couple hundred other die-hards, helped tear down the goalpost and paraded with it back to the main quad. For someone who had not yet tried beer, it was my first real taste of "college life."
Duke would also win the following week against Navy. Unfortunately, that was the final military academy on their schedule, so they lost their final seven games and finished 2-9.
Fittingly, the most newsworthy thing about Duke football that season was when hapless coach Fred Goldsmith was sued by a female kicker for sexual discrimination. That pretty adequately set the tone for the next decade and a half.
*****
Though I've been tempted since then, I never put it together to actually go to a game on a campus and get the true college football experience. So when my wife was gifted Rutgers-Cincinnati tickets by her boss a couple weeks ago, I was ecstatic to escort her.
Rutgers doesn't have an amazing team or anything, certainly not as good as the Ray Rice-fueled squads of a few years back. But they're not completely dreadful, and more importantly for my purposes, Rutgers football is still a pretty big point of local pride. About a year ago, we moved 10 minutes from New Brunswick, and there are big red R stickers on seemingly every car. While walking my dog on Saturday mornings, I see plenty of my neighbors wearing red sweatshirts and heading over to the stadium.
We drove over with Montana's sister and her boyfriend, both recent Rutgers graduates, who showed us where you could park for free on campus. We then got on a shuttle bus on which we were probably the only people over 21, and incongruously the only people not actively drinking.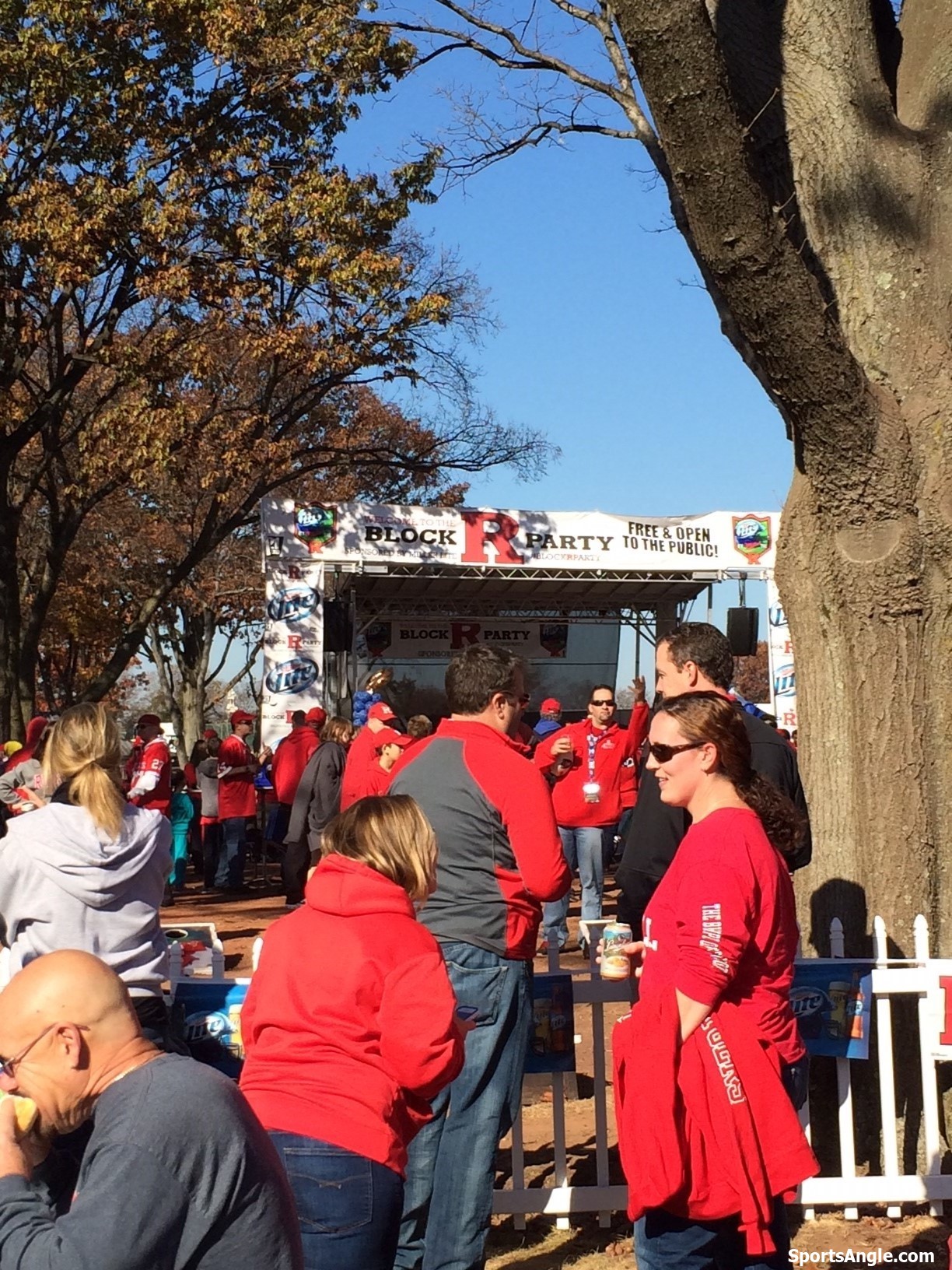 A few steps off the bus, we waded right into your traditional parking-lot tailgate — people throwing footballs, drinking cheap beer by the case and grilling various meats. There were some younger people, but it mainly seemed to be middle-aged alumni types; I assumed if you were a student, you were either still asleep or pregaming in your room.
We wandered over to a fenced-in tailgate area assembled by the school, complete with a band, a bunch of inflatable nonsense and a "beer garden." (Note: I've always found the fresh connotation around that term amusing. Nothing grows in these so-called gardens except blood-alcohol contents. This garden consisted of a few kegs of Miller Lite and a handful of picnic tables.)
I don't typically drink, so I bought a round for the other three and focused on trying to not look so damn old, taking part in random Rutgers chants and vigorously cheering the band as it marched by on its way to the stadium.
In no way do I consider myself a Rutgers fan in the traditional sense, and truth be told, I'm kind of over the concept of forced sports unity. Why should I feel camaraderie with someone I know nothing about simply because they happen to root for the same team? I know some pretty terrible Knicks fans, for example.
That said, surrounded by a sea of red, I had to admit the hive mind mentality wasn't the worst thing in the world. Never mind that I knew exactly one Rutgers player — mediocre quarterback Gary Nova — if you immerse yourself in a group of people with a singular focus, there's something comforting in that. It makes you feel unbeatable — or, at least, it makes it more convenient to commiserate if things don't go your way.
Sufficiently primed to see Rutgers dominate, we made our way to the stadium a few minutes before kickoff and found our seats high above the 15-yard line.
*****
Much like the effects of watered-down Miller Lite, our buzz didn't last long in any regard, as Rutgers' performance was in line with the worst pre-David Cutcliffe Duke had to offer. In the first half alone, Cincinnati's quarterback caught a 12-yard pass, they converted an onside kick and the punter somehow ran for a first down. Cincinnati scored every which way, including a touchdown thrown by a wide receiver on an end-around. I'm not sure I had ever seen a team fail miserably in quite so creative a fashion.
With Rutgers down 38-7 at the half, we'd seen enough. As we headed back to the shuttle bus, a bunch of students passed us on their way into the stadium, clearly just happy to have something to do on a lazy Saturday afternoon, even if it was to watch the remainder of this debacle.
*****
When my wife and I got home, we quickly returned to business as usual. Our puppy was predictably very happy to see us, and after a walk around the block, the three of us settled in to catch up on American Horror Story. It was good to be at the game, but it was arguably even better to be home.
Given some time to reflect, the whole afternoon had seemed more about the anticipation beforehand; the game itself was an anticlimax, and I'm not sure that would have changed all that much had Rutgers not gotten killed. The cannon goes off, the clock runs out and you go back to your real life.
I get that people use sports as an escape, but a lot of the time, the idea of something ends up better than whatever it ends up being.
And honestly, I think that's totally fine, so long as you have something great to come back to when it's over.