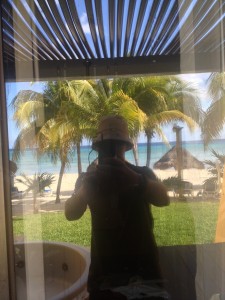 I realize I haven't been seen around these parts very much, but overall, I think that's a very positive thing.
When my friend Terry and I relaunched SportsAngle five years ago, it served primarily as a place for me to talk about actual sports; several years later, I've found I have continually less patience for that.
As such, the site has become more and more a repository for obscure jerseys, high school basketball, Halloween mixtapes and whatever other random nonsense I'm into. And I couldn't be happier about having that creative outlet, unencumbered by page views, editors or common sense. (Unless you count my wife, who has no qualms about telling me when something simply doesn't work. And I love her for it.)
SportsAngle also served another purpose: a springboard. After about two years and 250 posts or so, people started to figure out I was doing this, paving the way for me to write for a few other outlets. It's been good to spread my wings a bit, and I've met a lot of people this way, including some very good friends.
It's probably a good problem that with those other projects on my plate, I don't have much time to write here anymore, and it's not for lack of ideas. I have around a half-dozen concepts I've been dying to explore — for example, did you know there was once a Michael Jordan branded mp3 player? — but I simply haven't found the time.
That doesn't mean I haven't been writing. My friend Nick Engvall asked me to do a weekly college basketball post for Finish Line — you can read those here — and I had the privilege of profiling Cardinals prospect Rob Kaminsky for MLB.com. (I've long felt a kinship with Rob, a fellow North Jersey Jew. He is, of course, a slightly better pitcher than I am.)
I do cherish those three or so years when I'd pour a cup of tea, cue up Illmatic and write deep into the night 3-4 times a week.
But there's no question I'm in a much better spot now. I enjoy a quiet night at home with my wife, watching a movie or something, or taking evening walks with our puppy. The proliferation of social media would lead some to believe otherwise, but a virtual reality is simply no substitute for real life, real experiences and even real problems. I know I'm biased, but my wife is the greatest person in the world, and starting our little family has frankly meant the world to me.

We're heading out tomorrow to revisit our honeymoon spot in Mexico, and I always come back re-energized and inspired. Expect some new stuff here in the coming weeks, starting with a long-belated look at some of my favorite things I worked on last year.
Until then, you might not always find me here, but I'm not hard to find. And after 11 years and counting of SportsAngle, to borrow from the Smashing Pumpkins, "I've journeyed here and there and back again/But in the same old haunts I still find my friends."