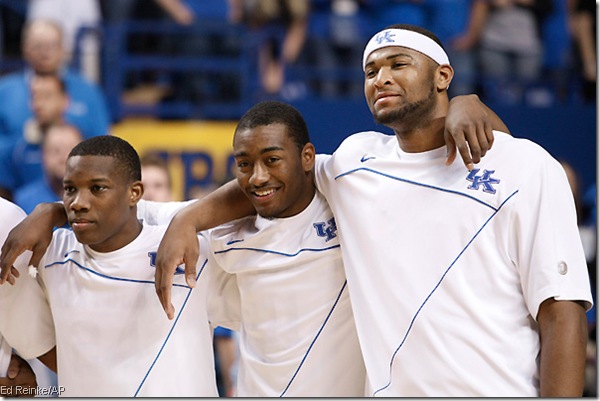 As the NBA Draft is one of my favorite sports events, I spend a lot of time reading about it and following players' workouts and the like. I also watch a great deal of college basketball. By no means does that qualify me to do a mock draft, but that doesn't stop me from projecting the first round every year, for the primary reason that I enjoy doing it. It's sort of a mix of what I think will happen with what I think should happen.
My track record isn't horrible. For example, last year, I nailed eight of the first 12 picks, before proceeding to hit just one of the remaining 18. As such, I should probably just stop with the lottery, but what fun is that?
Note – before you take my picks to Vegas, I don't feel particularly confident with this mock. And I'm not about to foresee Draft Day trades or anything.
Regardless, after the jump, let's get our draft on.