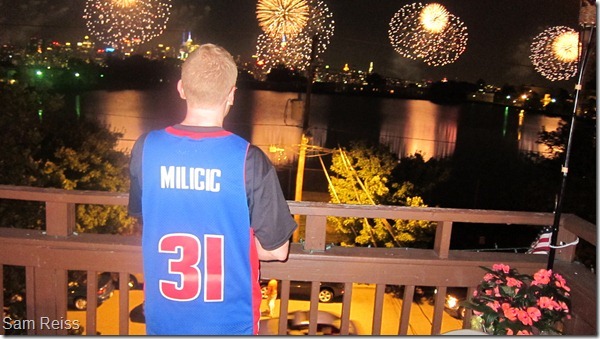 Back on July 4, I stood on a balcony in Union City and watched the fireworks over the Hudson with my friend Sam Reiss. I had gotten engaged to a wonderful girl four days ago, the possibilities seemed endless, and life was good.
Five months later, I'm typing this while lying in bed with my fiancée, resting up before we ring in the New Year on our couch. On our bedroom television, the Real Housewives of Orange County are screeching at each other at decibel levels that could drown out a jet engine.
And I absolutely couldn't be happier.