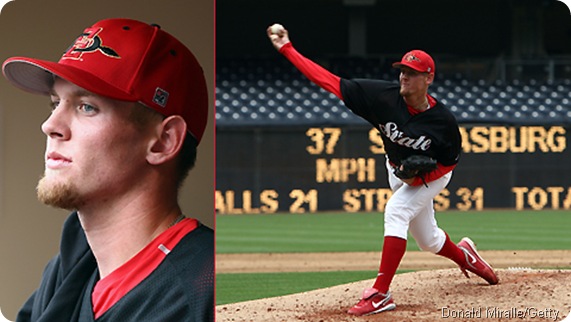 The Nationals were one minute and 17 seconds away from disaster on signing deadline night. But right before the witching hour, they signed Stephen Strasburg, who we're going to dub "The Savior" around these parts.  
And you know what? Suddenly, the prospects for one of the biggest laughing-stock franchises in sports aren't looking that bad anymore. And it all starts with Strasburg. I haven't seen much of him, but from what I have seen during the Olympics and his senior year at San Diego State, he has a nasty hook and has a 100-mph burner.
Not only that, but Strasburg has the It Factor. He's not the household name that a LeBron or Sid the Kid is – he logically should be, which warrants future investigation of baseball's marketing tendencies on this site, so keep your eyes peeled – but fans of the sport know exactly who he is.