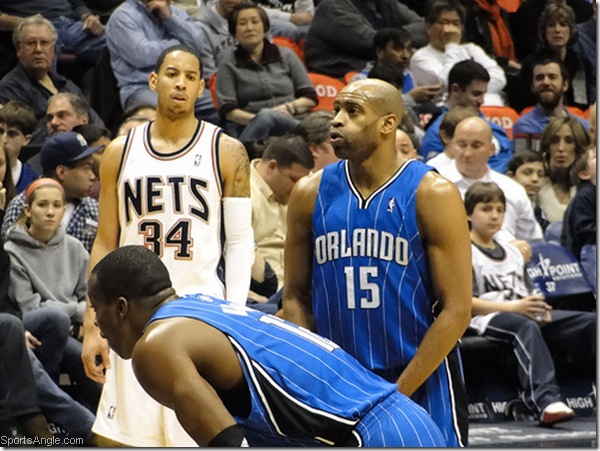 Contrary to what you've heard – or even seen – New Jersey's a pretty great state.
I've been accused of rampant hyperbole about my home state before – correctly – but hear me out. If you get far enough up Route 46, away from the sleazy Teterboro Airport motels and "spas," you find the mountains. And if you get far enough down the Parkway, you find a beautiful shoreline – and not the sort inhabited by "The Situation."
My theory about why people get the idea that Jersey is horrible is that most people only see it when they pass through. If you land at Newark Airport and head up the Turnpike to NYC, you see a Godforsaken stretch of highway and smoke-belching factories. If that's all you see, I can understand thinking it's the worst area in America.
Which brings me to the Nets, who I went to see against the Orlando Magic last night. In my opinion, they can't get out of the Meadowlands soon enough. I can't blame the building entirely for their absurd 6-55 record, but it's not the proper environment for a professional sports team.