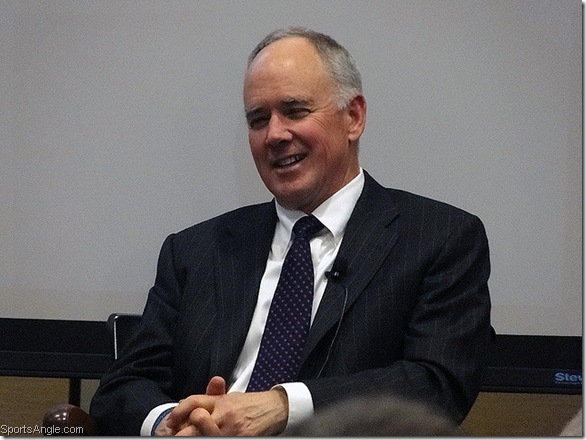 Note — With the videos below, you might want to use headphones. The audio came in a bit low.
In response to Ed Randall's question on Tuesday night about potentially adding another Wild Card team to the playoff scenario, Sandy Alderson furrowed his brow and said, "Well, I haven't actually given it much thought…"
He paused, and a wry smile crept in at the corners of the Mets' new general manager's mouth.
"Given our situation, I think I'd be in favor of it." Fifty or so baseball fans nodded and chuckled.