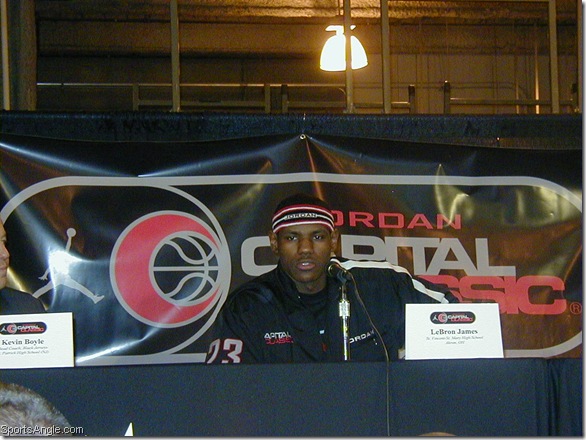 On an April night back in 2003 at the MCI Center, I sat courtside to watch a baton passed unwillingly from the former king to the future King.
An 18-year-old LeBron James used an array of circus shots and sensational dunks en route to 34 points at the Jordan Capital Classic.
And up in a skybox, wearing a garish jersey from his clothing line and flanked by Warren Sapp and Patrick Ewing, a shadowy figure glared down at the teenager set to inherit his crown.