Note: We took a lot of photos at the 2010 Primetime Shootout, which turned out to be a terrific event with two indisputably classic games. Here are some of our favorites that weren't used in the articles I wrote about it:
Kyrie Irving, warming up for the second half against Oak Hill on Friday night.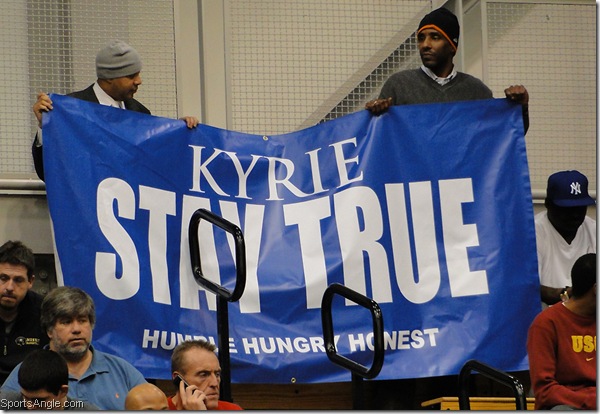 Kyrie Irving's father, Drederick, with a reminder for his son on Friday night.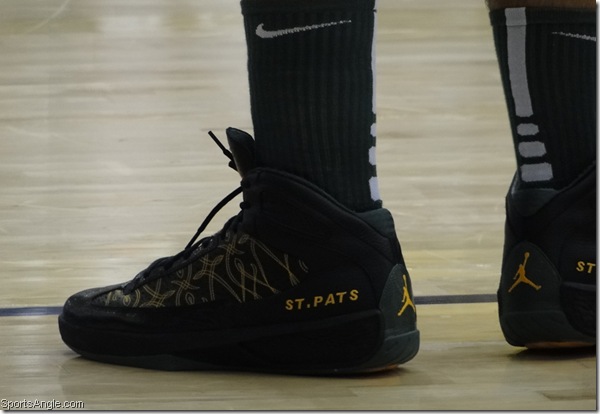 Player exclusive Jordans for St. Patrick. I would kill to get my hands on a pair.
 
Lots happening here. Derrick Gordon reacts to missing a free throw that would have tied St. Pat's with Oak Hill. Kyrie Irving looks on, about to comfort him. And Oak Hill's Doron Lamb celebrates with Juwan Staten. Best part, IMO, is the crowd studying Gordon as if there was some answer to be found.
He was in better spirits about a half hour later when we talked to him, but Derrick Gordon took the loss hard. Freshman future star Austin Colbert in back of him.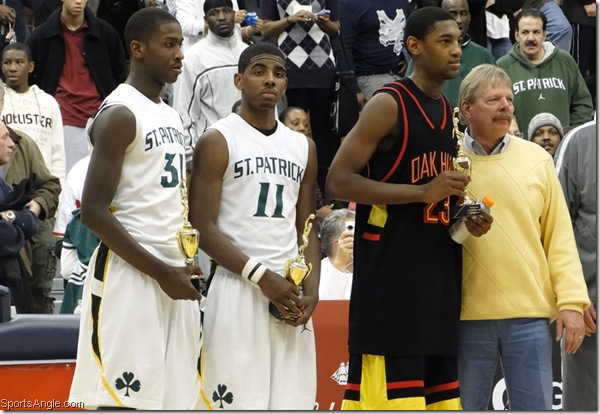 Michael Gilchrist, Kyrie Irving and Roscoe Smith receive their Player of the Game trophies after Oak Hill's victory. Only one of these three actually wants to be there.
Legendary coach Bob Hurley with a decidedly Krzyzewski-esque pose.
St. Anthony's Devon Collier, who reminded us of Terrence Roberts – i.e. we liked him. Jay Canty of Oak Ridge is hunched over in front of him.
St. Anthony's bench following their 63-46 win over Oak Ridge.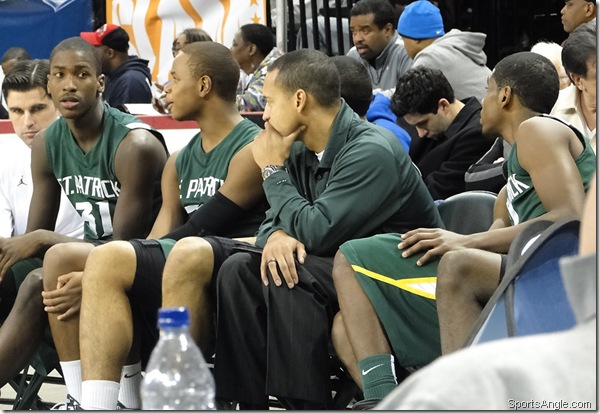 St. Patrick's bench toward the end of their blowout win over Rice. Left to right, Michael Gilchrist, Derrick Gordon and Kyrie Irving.
Myles Davis nurses his split lip on Saturday night.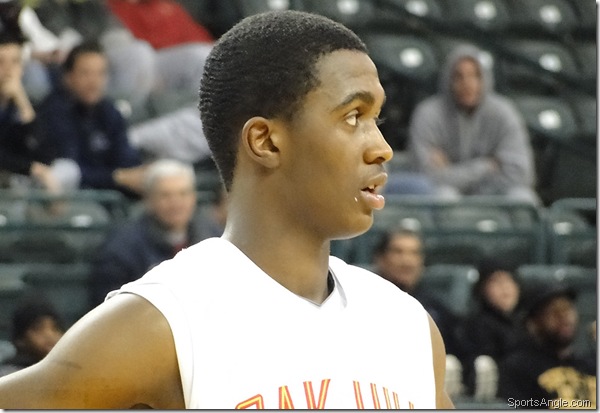 Doron Lamb on Saturday night against St. Peter's Prep. Lamb would score 49 points, second most in Primetime Shootout History.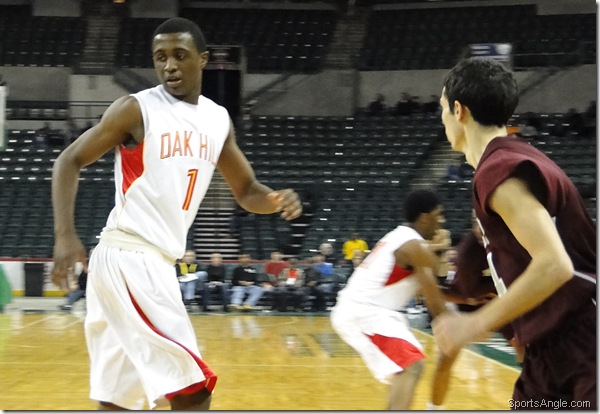 Doron Lamb plays some defense on Saturday night.
St. Peter's Prep travels well.
Myles Davis overcame pressure and the spotlight as St. Peter's Prep outlasted Oak Hill in the game of the tournament.