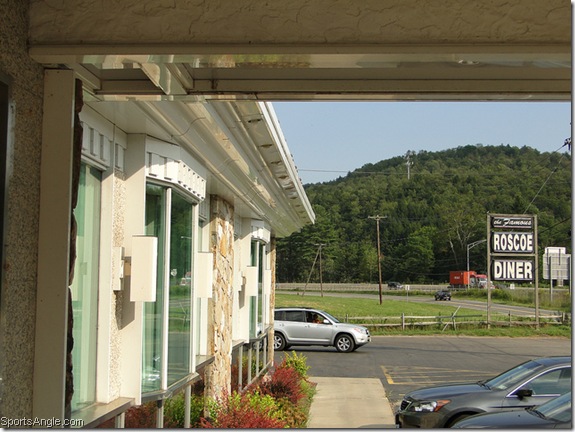 Honestly, not much about the summer-long Darrelle Revis saga that ended late Sunday was fascinating to me. It seemed like your basic contract dispute that we've seen a million times.
You had a terrific player in Revis who wouldn't play for $21 million guaranteed over three years, and apparently held out seven months to get $32 million guaranteed over four. You had the Jets attempting to hold on to as much hard-earned PSL money as they could.
Two heartwarming storylines if I ever heard any.
But I'll tell you what I did find intriguing: The Roscoe Diner's involvement in the proceedings.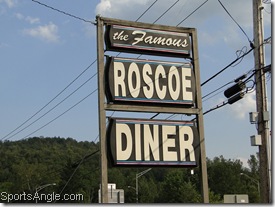 My parents spend their summers like 15 minutes from Roscoe, so I've been to that diner; at least to me, it's always been your run of the mill greasy spoon. The diner is on the outskirts of what they call a "trout town" in the middle of nowhere in the Catskills. It's fine if you want to catch up with an old friend over some hot chocolate, which is what I've used it for.
And the Revis carnival apparently set up shop there for a few hours last month.
When I read that Jets GM Mike Tannenbaun and Revis' agents had a five-hour meeting at what most are now calling the infamous Roscoe Diner, I wondered if this was a big deal at all to the people who worked there, and to the residents of Roscoe, all 600 of them.
So a couple weeks ago, visiting my parents on vacation, I decided to take another look at the diner. I figured I'd try asking them to give me "the Revis table," then poll some of the waitresses and such about the Jets being there.
Did they know it was going on at the time, or did they find out later? Was it a big deal around town? What did they eat? How did they tip?
When I told my dad about this, his take was: "You really want to go there? Their food isn't that great."
And come to think of it, we never really ate there when I was growing up, generally opting for an Italian place named Raimondo's across the street.
I explained the Revis angle. My dad absolutely couldn't care less, but we compromised. We had plans to go to a county fair the next day; on the way back home, we'd eat at a different place, then go to the Roscoe Diner for coffee, which is pretty hard to mess up.
*****
The next day, we stopped at personal favorite Hot Corner Sports Collectibles in Livingston Manor, a hidden gem in a small town.
While I was inspecting a Lexington Legends Roger Clemens bobblehead – now proudly displayed on my desk at work – a teenage kid next to me randomly asked if I was a Jets fan. When I told him I wasn't, he asked, "Well, did you hear about the Jets coming to Roscoe?"
We weren't actually even in Roscoe, but obviously, there was a buzz about this in the area.
We then stopped by the Diner just so I could get a quick look at it prior to our stop there later that day. It looked, well, like a diner. Lots of chrome, with the vague aroma of fried whatever.
*****
We continued about a half hour to the Delaware County Fair, nestled in the Catskill Mountains, which constitutes a nice change of pace for a guy who works in the City. There's lots of animals to pet, carnival rides and booths, and funnel cake type food. I don't eat funnel cakes, but the rest of that stuff is right down my alley.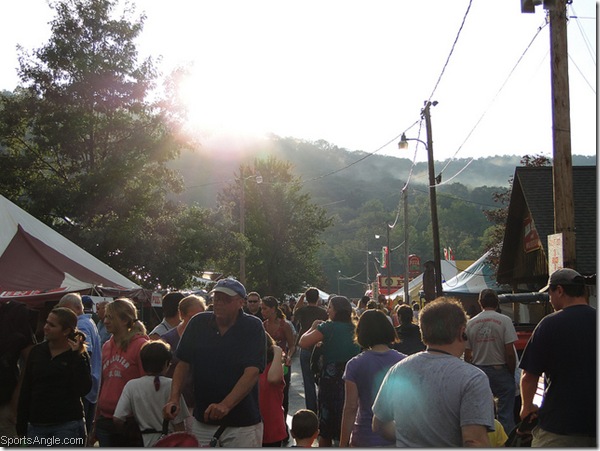 It poured for a while, after which fog came off the mountains, and everyone came out of the woodwork and started buying deep-fried Oreos again.
There's an appropriate amount of county fair weirdness. For example, they had an enormous taxidermy exhibit, which speaks for itself.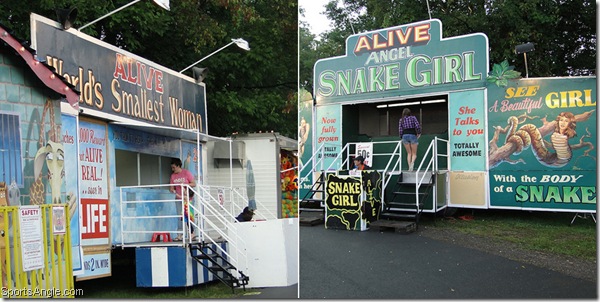 The fair featured a snake girl and the world's smallest woman, neither of which I cared to go close enough to see, even for the seemingly reasonable price of fifty cents. Unfortunately, we didn't stay late enough for the Sheep Olympics, which I would imagine doesn't live up to its phenomenal title, but I guess you never know.
*****
At about 8 p.m., we decided we'd had our fill of the fair, and we headed back toward Roscoe for dinner. It was dark, and my parents and I were hungry and tired, so we figured out a way to go 30 miles out of our way, ending up God knows where. It was at that point that it dawned on us that we had a GPS, which we had inexplicably neglected to use.
We let the GPS direct us onto a 4 1/2-mile dirt road barely narrow enough for one car, much less two. There were seemingly no houses, and there was also a cliff on the right side with no barrier to speak of. The road didn't appear familiar at first, but I soon recognized it from every horror movie I've ever seen. We very uneasily drove about 8 miles per hour until we found some semblance of civilization.
By the time we had turned a half-hour trip into a 2 1/2-hour expedition, the Roscoe Diner was closed. The mysteries of the Revis negotiations would have to wait for another day.
At this point, I think we were about five minutes from resorting to cannibalism, so we went to the first open restaurant we saw in Roscoe, a rustic-looking place named Buffalo Zack's Cafe. They were about to close, but they noticed how ravenous we were and stayed open just for us, a nice touch.
It turns out the best thing that could have happened was us showing up too late for the diner. Buffalo Zack's food was superb, there was a lot of care put into the decor, and the service was terrific. Zack turned out to be a friendly black dog, who hovered around our table looking – successfully – for scraps while we ate.
"People talked about the Revis thing in town, but it wasn't that big a deal, lots of people stop at the Roscoe Diner," said our waitress, Brittany, who told us she was studying restaurant management. "It's pretty well known because it's on the way from the City up to Binghamton and Albany, so all sorts of people stop there, students on their way to college and back."
She added a bit wistfully, "They should have come in here, though."
Brittany went on to tell us that though the Jets chose the Diner's inferior food and atmosphere over my new favorite restaurant, there were plenty of relatively significant people who had made the right choice, including Faith Hill, Dan Rather, Tommy Hilfiger, Marc Anthony and Debra Winger.
Maybe if the Jets and Revis' reps had joined them and had the experience we had at Zack's, they would have been in a good enough mood to settle things right there in Roscoe.
*****
I had to return to New Jersey early the next morning, so I never did fulfill my goal of getting to the Roscoe Diner and sitting at the Revis table.
But between the fair, Buffalo Zack's and a long run through the mountains the previous morning, I think things turned out pretty great. Even getting lost in the middle of Deliverance turned out to be a great adventure – at least when it was over.
I think we spend a whole lot of time, even during hours of leisure, striving for things that end up just out of reach, and lamenting that fact. But when it comes down to it, I think rather than dwelling on what you don't have, it's best to realize that sometimes, you're far better off allowing yourself to just enjoy the experiences you do have.
Especially when they turn out to be far better.