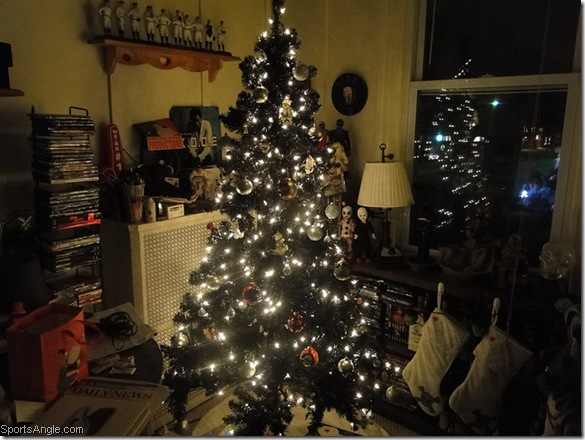 Back in October, my girlfriend asked me at some point if I'd ever considered getting a Christmas tree, to which I responded with an open-minded "Hell no."
I've never particularly liked Christmas, and only in recent years began not to despise it. I'm Jewish, and I don't even like those holidays. For me, it's always been Halloween or bust, with New Year's and July 4th being somewhat acceptable.
I found the holiday season to be a nuisance at best. My parents were careful to give me a great Chanukah experience growing up, but as one of two Jews in my entire high school, I was surrounded by a holiday that I had nothing to do with. I couldn't help but feel left out, and playing with my friends' toys on Christmas morning didn't help matters.
My girlfriend is in fact also Jewish. But she grew up in a home that celebrated both holidays, and she wanted a tree to enjoy while visiting my apartment.
In a diabolical move, fully knowing I adore the Snoopy Halloween special, she showed up at my place right before Halloween with the entire line of Hallmark Halloween Peanuts ornaments out of nowhere. I had to admit they were awesome, and I begrudgingly agreed we would find a place to put them.
My apartment — known to my friends as "The Chamber of Fear" — would have a tree this year.
*****
Personally, I was picturing one of those trees that sits on your table, you stick the Snoopy ornaments on it, and you're good to go.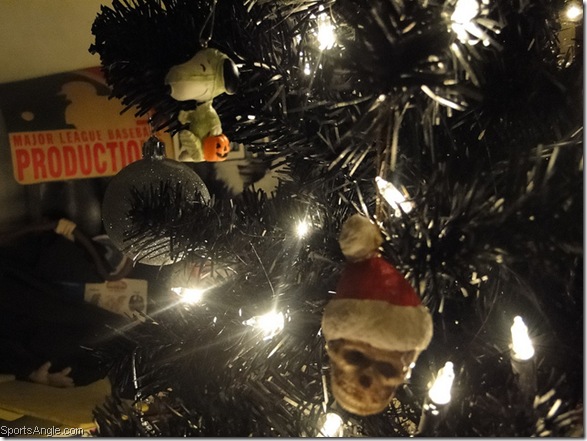 My girlfriend had other ideas, however, arriving on Black Friday with a tree that was a full foot taller than I am. However, she again knew just how to play it: The tree was black (!), making it more of a Halloween tree than a Christmas tree.
I had found some guy who makes hand-painted, personalized ornaments of Freddy Krueger…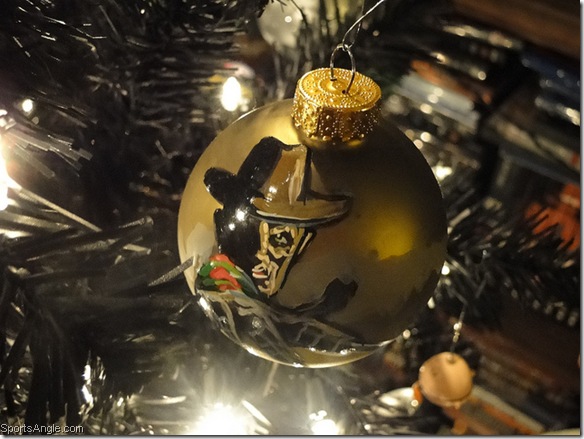 We threw some Mets stuff up there next to Jigsaw…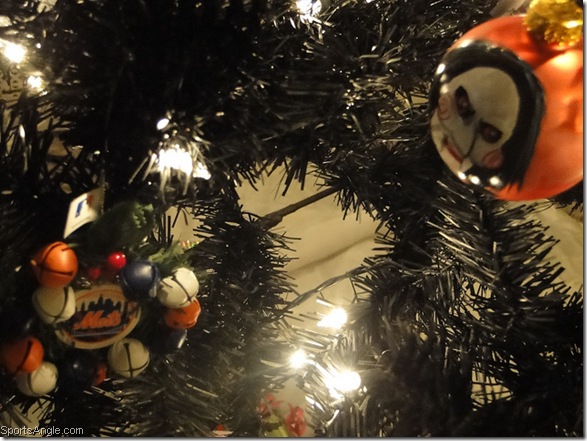 …and incorporated Duke basketball. (She went to Rutgers.)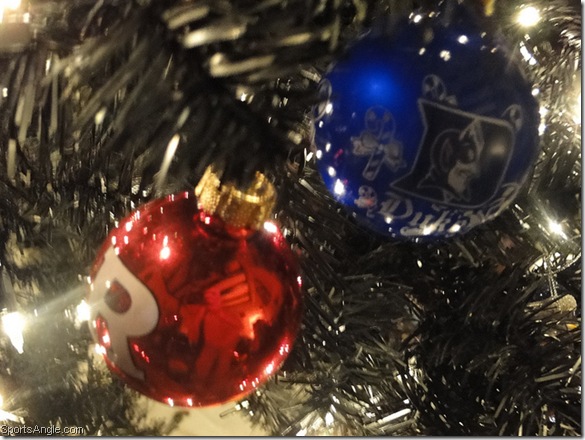 Apparently, you need what is called a "tree topper." I thought Spider-man was up to the task, despite his terrible reviews on Broadway.
Nothing to see here…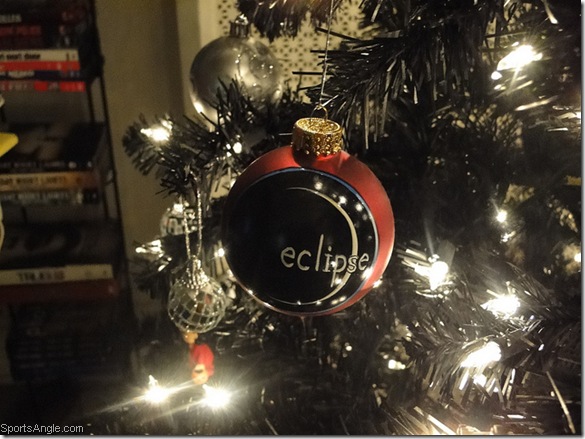 She made some stockings for us with embroidered skulls, I put up some Frankenstein head lights, and I deemed the tree satisfactory. (The creepy butler was a present from her parents.)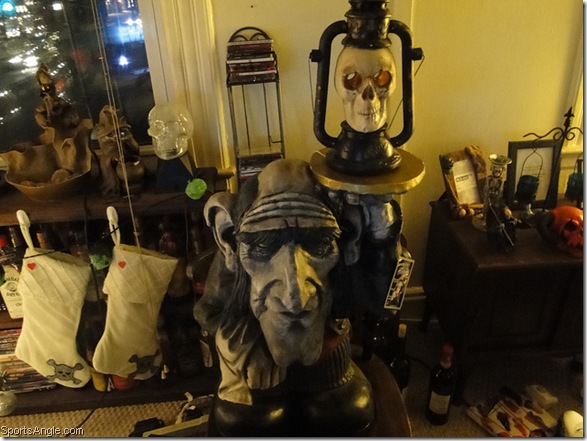 *****
If anything demonstrates the spirit of compromise, it's the existence of a Christmas Tree in my apartment. My girlfriend knew it was a pretty large concession for an indignant Jew to come home every day to a 6 1/2-foot symbol of a holiday he has never seen the need to celebrate.
But at the very least, she made it so that I wasn't really breaking character. Friends of mine who are aware of my Halloween fixation — I decorate for it year-round — became fascinated with what I came to label a "Gothic Christmas Tree." They didn't think it was weird that I had a tree, but they'd have definitely found it peculiar if that tree didn't incorporate a lot of the things that make me what I am.
Though I thought this to be unlikely at best, I found the tree pretty cool to have around, and when I entertained friends for a viewing of Christmas Vacation, the greatest movie of all time, it made my place a bit more inviting for a holiday gathering.
I worked all day on Christmas, as I have the past six years. On the morning of the 26th, my girlfriend showed up bright and early with lox and bagels, and we had our own Christmas morning under the black tree. Her gifts for me mostly skewed toward the macabre, highlighted by the greatest gift ever, an enormous zombie fountain where blood drips from his forehead.
Seriously, just look at this thing. It was love at first sight.
*****
This was a very different holiday season for me in a lot of ways. On top of my first Christmas morning at age 31, I went to a seasonal concert, the Tran-Siberian Orchestra. Who knew flamethrowers and lasers were part of the Yuletide spirit?
Even more unlikely, as a member of my town's Celebration Committee, I was chosen to drive around town and judge Christmas house decorations — and believe me, any allegations of bribes have been blown way out of proportion.
As I opened presents the day after Christmas, I pondered how our perspectives change as we grow older. The feelings of alienation I experienced growing up have mostly been replaced by the realization that there really is no good reason to deny yourself the ability to enjoy a holiday with friends and family.
Especially if you put your own spin on it.
Especially if that spin involves bloody zombies.