As usual, my thoughts about the weekend's NFL games based on whatever I saw – I'm cheating by posting this "The Night Of," but it'll still be valid tomorrow afternoon.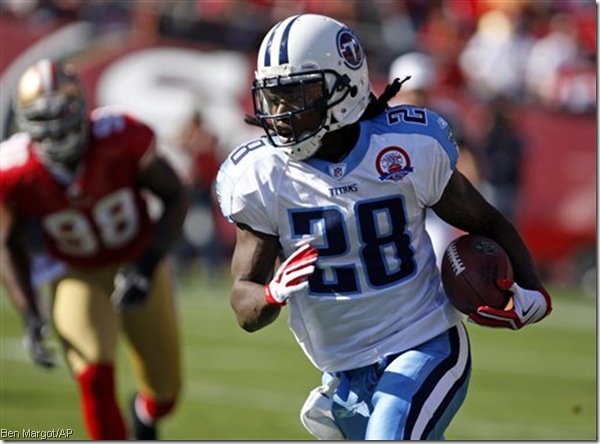 I'm in a fantasy football keeper league. Last year, I had the good fortune of drafting Chris Johnson, Matt Forte and Andre Johnson. As such, my partner and I came to a crossroads this year, and long story short, we ended up with Forte, Andre Johnson and Tom Brady.
With every week that goes by, I realize that we let the wrong guy go, which will haunt me for years. Lost in the uncreative media's need to embrace one guy – namely Adrian Peterson – as the best running back in the NFL is that Chris Johnson is quite possibly better.