Here are my thoughts after another Sunday spent at Houlihan's, which was once again a good time – the tuna wontons continue to deliver, and they actually remembered from two weeks ago what beer I preferred and told me to "come back soon." I believe I just may be ready to make the jump… to regular. Stay tuned.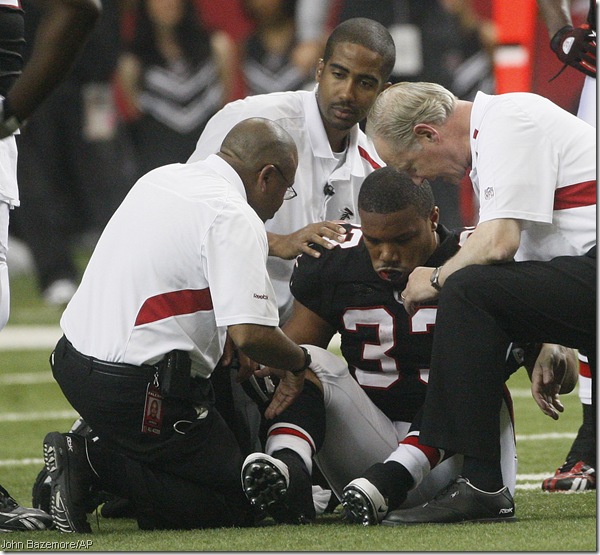 With players getting bigger over the years as conditioning and science dictate, and the crushing hits getting ever more debilitating, the days of one running back carrying the mail have wound down – with a few notable exceptions. (Basically just Chris Johnson, who avoids contact by breaking untouched touchdown runs all the time, and Adrian Peterson)
The Atlanta Falcons are a perfect example of why.