After a brief reprieve, Nick Benvenuto and The Weekly are back with a vengeance. Considering the nothing I know about college football, I'm glad to have him back.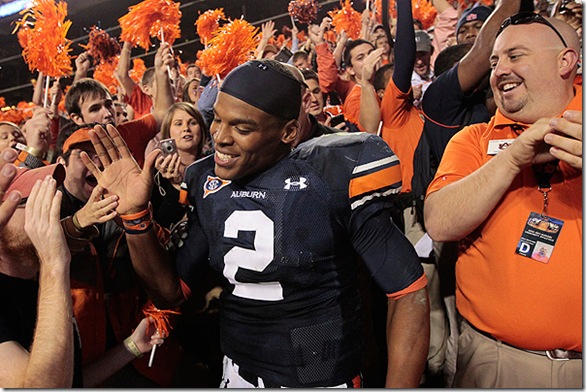 Thanks to a pair of unexpected weekend scenarios, The Weekly took a bit of a hiatus.  As I've said in the past: no article is better than a half-assed article.  But don't worry, we're back for the stretch run. 
It's amazing how things can change in two weeks, but the college football landscape isn't the same as we left it. Boise State's improbable run to a National Championship has been derailed by two shanked chip shot field goals.
Top ranked Auburn's Heisman-leading quarterback Cam Newton was declared ineligible. The notoriously slow moving NCAA miraculously found a way to overturn the Newton decision in just one day, furthering the idea that the NCAA does not want TCU to play in the National Championship game. 
Speaking of the Horned Frogs, they were a member of the Mountain West Conference when we left you, now they're the newest member of the Big East.  There's a new twist every week in this sport, and we don't think Championship Week will be any different.  On to the picks…