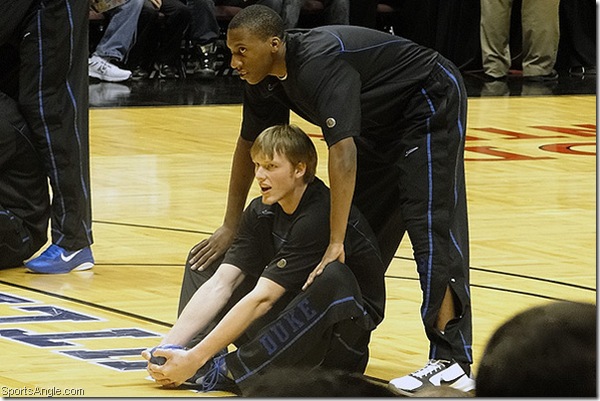 Four years ago, following Duke basketball's weakest season since I enrolled there in 1997, my dad and I got really excited about the potential of the team's incoming freshman class.
In late 2007, right after my second marathon, my dad — who isn't really a sports fan, but got into Duke basketball when I started there — surprised me with Beckett-graded basketball cards he had won on eBay of Nolan Smith, Kyle Singler and Taylor King in McDonald's All-American jerseys. We arranged the cards under the glass of my coffee table with some other Duke cards we've collected over the years, a sort of makeshift micro-Hall of Fame.
And we began to follow their careers together.