(Note: I originally wrote this during the fall in conjunction with the release of "More than a Game," but while writing about the Primetime Shootout this weekend, I grew nostalgic for the greatest high school performance I had ever seen at the 2003 Shootout. I usually don't re-up posts, but indulge me here. Stuff's about to get crazy with LeBron as July 1, 2010 approaches, but I contend that this game in Trenton was a snapshot in time that will never be duplicated.)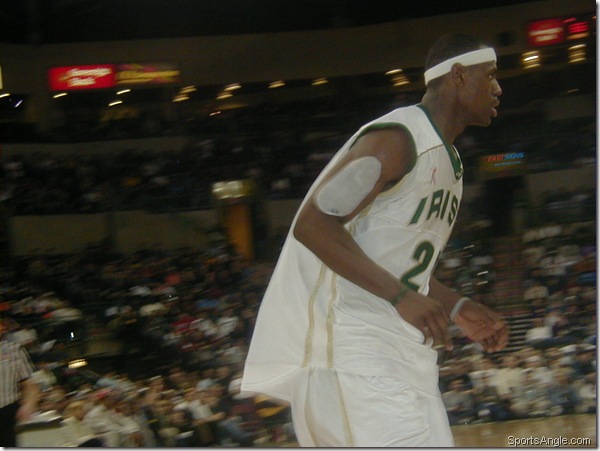 There's a movie that came out in theaters this weekend that I can't wait to see. It has extra meaning to me and I find it particularly inspirational. I'd go as far as to go on record and say it's the feel-good movie of the season.
Obviously, I'm talking about Zombieland, with the great Woody Harrelson.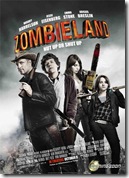 Okay, I admit, I'm just kidding. Though I do plan to see Zombieland, I'm referring more to More than a Game, the documentary chronicling St. Vincent-St. Mary's, the high school team that featured a young man named LeBron James. Considering my personal experience with that era of his life, the movie holds extra meaning to me.
As you may have noticed, this site has covered LeBron pretty closely – from his impending cataclysmic free agency, to his relationship with rappers, to his complete dominance of the media. Well, that's not new. Long before SportsAngle's hiatus, when LeBron was still technically in high school, we decided to follow him every step of the way.