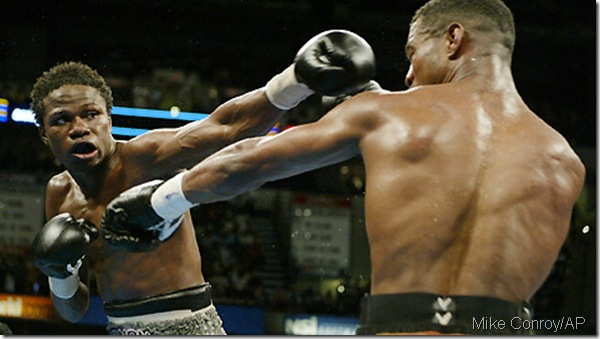 Unlike Arturo Gatti, I don't know a lot about Vernon Forrest, who was murdered in cold blood in an apparent attempted robbery recently. I've seen a bunch of his fights, but he didn't make the impact on me that Gatti did.
The fact that Forrest was not the star that Gatti was does not make it any less sad what happened to him. In fact, in certain ways it's sadder, because from all accounts, Forrest was one of the truly good guys in the sport. 
In a sport where often the louder you talk, the more opportunities you get, he rarely talked excessively before fights and was still able to win three world titles, despite the media treating him with disdain for not being a great quote. He represented our country proudly at the 1992 Olympics in Barcelona – to think, all anyone ever mentions from those Games is Oscar De La Hoya. He overcame several injuries that would have ended most careers, persevering after, for example, a rotator cuff tear.