The past couple years, I've done a weekly post with some NFL thoughts and observations, mostly about the experience of watching such an Americana-driven sport. However, I'm not really a football guy, and I've found that I often simply don't have a whole lot to say about the sport itself, especially on weeks when I don't get to watch many games. As such, I'd still like to give this a go this year, but I'm going to expand it to whatever's on my mind. Expect it anywhere between Monday and Wednesday.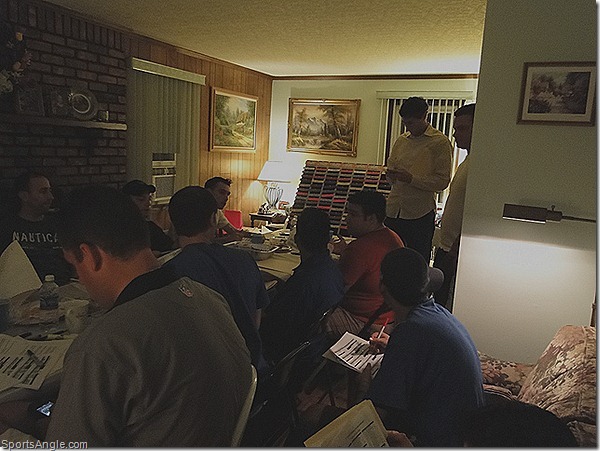 Before the hurricane hit the New York area on Saturday, I hauled out to Long Island on Friday night for the annual draft of my main fantasy football league. It's pretty hardcore: 14 teams, an archaic and esoteric scoring system, two keepers, and it started 16 years ago when the majority of the league owners were in high school together. (I've participated for 10.)
I probably would have driven through the hurricane itself to get there since for the first time since I joined my co-owner in the league, we won the whole thing, resulting in an $1,100 payday. We were powered by a well-balanced team and the shrewd first-week waiver-wire pickup of Michael Vick, which I commemorated by wearing his jersey to the draft, to the chagrin of everyone.