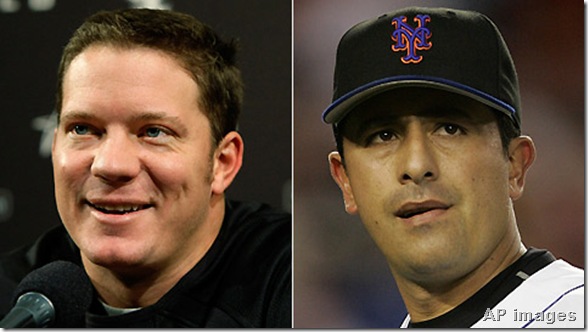 Say the name Victor Zambrano to a Mets fan, and it's like bringing up Catwoman to Halle Berry. It's like the Battlefield Earth of blockbuster trades.
Dial back the calendar to the day before the Trade Deadline in 2005, and the Mets made two horrendous deals. They traded for incredibly soft right-hander Kris Benson, but far worse than that, they traded future All-Star and AL strikeout leader Scott Kazmir for wild veteran Victor Zambrano, known for walking the universe and putting up decidedly mediocre numbers when he actually did find the plate.
It was the rare occasion when the moment a trade had been consummated, you already knew it was terrible. A top prospect being traded for someone not even as good – even at that time. It was like the Mavs trading Devin Harris to the Nets for Jason Kidd, except, I mean, at least they got Jason Kidd, albeit an older, slower version.
Zambrano made three starts – one admittedly great, the other two lousy – before being shut down. He went 7-12 in 2005 before his elbow almost literally exploded in his fifth start in 2006. Meanwhile, Kazmir's debut for the Rays less than a month after the trade resulted in five shutout innings. Pitching for mostly bad teams, Kazmir is 52-43 with a 3.87 ERA and 845 strikeouts in 804 innings.