Again, later in the week working better, because of baseball and LeBron starring in the best Nike ad in years. It may become a trend. My usual reminder: I'm a football layman.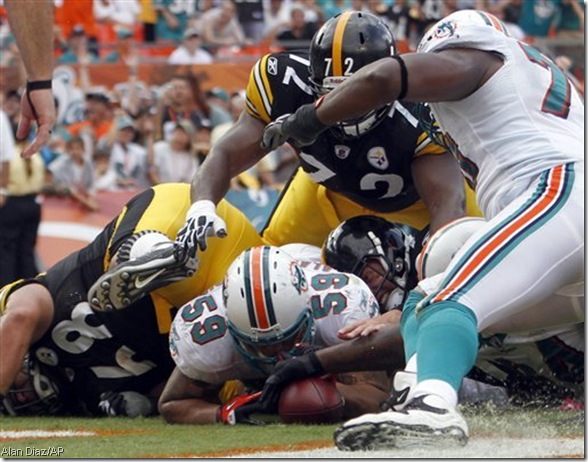 When I showed up at work on Monday, one of my co-workers said, "Obviously, you're going to write about instant replay this week." Well, yes, but not in the way he was thinking
As a Dolphins fan, I do think they got shafted, much the way the Lions were in Week 1 when some obscure rule wiped out what was obviously a Calvin Johnson touchdown. They forced a fumble by Ben Roethlisberger before he crossed the plane of the end zone, and then Ikaika Alama-Francis recovered the ball and came away with it after the pile was sorted out.
And the referees said they couldn't figure out who recovered it. I mean, that's crazy. Anyone with eyes saw Alama-Francis with the ball.
But you can't just roll over at that point. There's still a game to win.