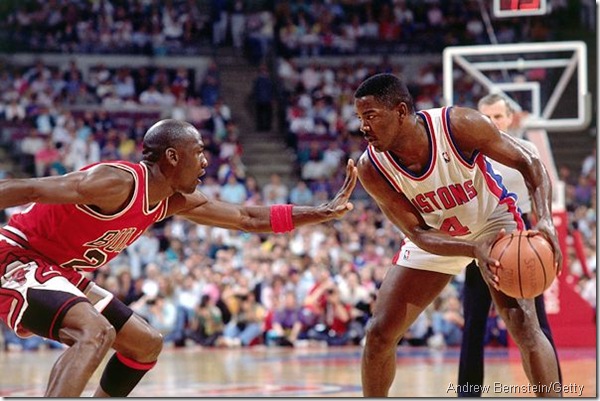 Note: The following is this site's debut from Frank Pepe, who is the world's foremost expert on sneakers, Canadian sports and hip-hop. He's as elusive as Keyser Soze, and about twice as lethal, but we're ecstatic to have his unique take on things here at the site.

I have two jobs now, but when I was flat broke I spent my money on Jordans. 
I didn't line up Saturdays to buy new pairs, but my eye was to the release board. Now I've all but retired from the game, and it's come down to occasionally checking NiceKicks.com, they of the well-intentioned Asics collaborations and Phil Jackson videos. Amidst the colorful detritus and anachronistic mistakes that line this year's new releases, one of Brand Jordan's latest retros has been made much odder than normal. Keeping in line with much of this year's crop,
it's a Jordan I. Keeping in line with a number of classic retros — the Olympic VIIs, a player exclusive II or two, a bootleg or three — it's navy and blue. These Jordans, however, are done up in Pistons colors.
 
Such a sacrilegious shoe doesn't surprise me. Sloppily reconstituted retros litter Nike's recent history and worse, my closet. Ill-executed re-curations have been all but law these last five years, and are so unavoidable that even the most stringent traditionalist has now a pair of
orange, burgundy and elephant print-camo Air Trainers. Even Air Max loyalists twinged when the Jordan I lost its top two eyelets and became a mid-top. With the rise of these sacrilegious retros, there has been less and less attention to detail — two words: PSI markings, where are they — and my wallet is more and more thankful. These ill-conceived retro campaigns have let Vans in the pantry, but it's still Nike or Other. This Nike, at first glance mistaken like so many others, might actually have a theme.  An early Jordan, it also fits into the early part of Michael's career arc.