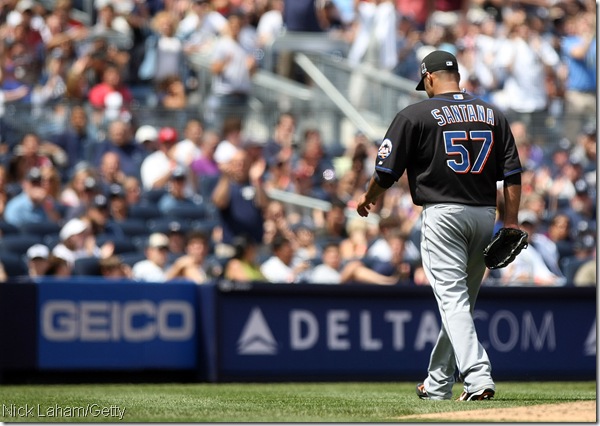 Other sources – like Baseball Prospectus – have started to pick up on our idea of the Mets' season being like a horror movie. Being that we are horror movie historians of sorts, we've specified the movie Final Destination as a direct parallel. And following with that theme, whatever demonic force has targeted the Mets claimed Johan Santana's valuable left elbow and Oliver Perez's somewhat less valuable right knee this week.
Sidebar: If there's anyone out there who thought 150-year-old malcontent Gary Sheffield would outlast Santana, much less Wright, Beltran and Reyes, he or she should promptly begin playing the horses.
Regardless, neither Santana and Perez will pitch again this season, bringing to an end a series of injuries that veered into the land of the occult.
However, these two most recent maladies, particularly that of Santana, brings to attention a couple of shortcomings of the Mets' organizational strategy.
Pitchers are too risky to make big-money investments in.
There is great monetary value in a successful scouting department and farm system.