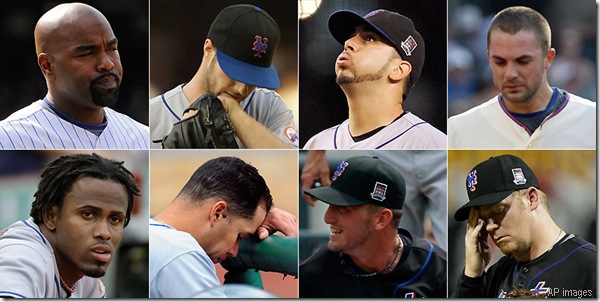 Never have I seen a team as cursed as this year's Mets. Don't get me wrong, they've brought it on themselves in certain ways, and GM Omar Minaya's press conference where he called out a reporter will go down as one of the most notorious moments in New York sports history.
But it's simply incredible to see a team completely decimated this way by injuries. It's sad to see during the first season at a new stadium. They're resembling the early-90's version of this team in terms of the product they put on the field, but those teams weren't ravaged by injuries as much as what we see here.
It's almost like the movie Final Destination, where some sort of bad karma is picking off the Mets one by one. I'm not quite sure what they did to deserve this – Minaya's conference came after the majority of these injuries – but God help me if I ever do the same.
To recap the grim details, here are the various appendages that have malfunctioned: