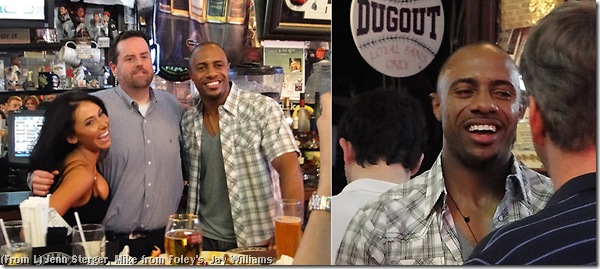 I will forever associate the month of March with Jason Williams circa 2001, the mercurial Duke guard with a gunslinger's swagger to go with his incredible talent, limitless potential and unparalleled work ethic.
And when he sits back and recalls his history with the best time of the year in college hoops, it puts him back in game mode.
"A couple weeks ago, I literally got chills," Williams said Saturday night. "I got chills. It's always like that. It's always this time of the year that makes me the most excited."
Nine years later, March is still Jay Williams' time. Williams has transitioned into an excellent analyst for ESPN's college basketball telecasts; his superior court vision now allows him to break down the action better than most could, and he works just as hard at that as he did on his three-point shot.
And in what comes as no surprise to those of us who got to know him at Duke and who came to recognize him as a total class act, Williams is using his notoriety and networking ability to help give at-risk youth opportunities that they wouldn't normally have.