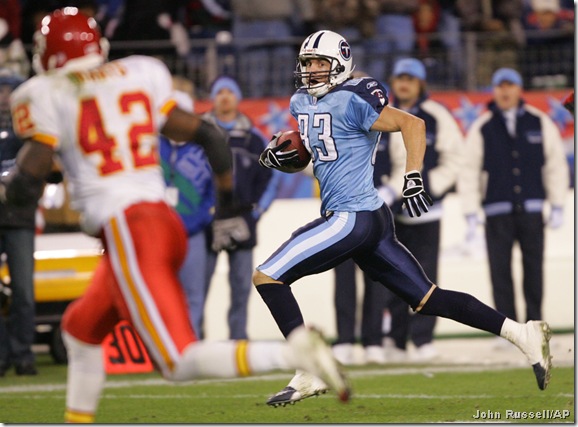 You might have missed this last week, but right after signing with the Baltimore Ravens, Drew Bennett decided to retire. Now, this caused nary a ripple in the actual football world. But in the fantasy football world, well, this was the equivalent of Jerry Rice hanging up the cleats.
At least for some of us. That is, those of us who somehow drafted or picked up Mr. Bennett during his miraculous 2004 season. Because for a three-week period in December, Drew Bennett – a former college quarterback – was the greatest receiver alive.
He was Jerry Rice, Steve Largent and Irving Fryar all rolled up into one. He had the combined power of Duper and Clayton. The NFL's arms were too short to box with Drew Bennett.
To put it bluntly, Drew Bennett was stupid dope.
Three weeks. 28 receptions. 517 yards. Eight touchdowns.
The most amazing thing is when he started up his run, Drew was either on a bench, or on the waiver wire. And this guy decided virtually every fantasy league in 2004, he and Billy Volek. Tom Brady? LaDainian Tomlinson? Marvin Harrison? You could have all three of them – go ahead, take 'em – and you wouldn't stand a chance next to the Volek-Bennett express, son.