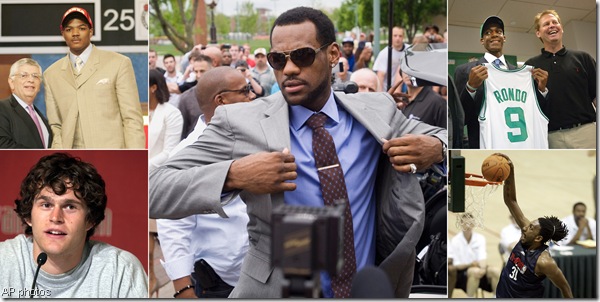 As recently alluded to here, The NBA Draft is one of my favorite events of the year for a variety of reasons, most notably that I'm fascinated by the thought process that goes into shaping teams for the future. And despite all the snap judgments made right after it happens, it's impossible to know without a few years of perspective who truly wins and loses a draft.
But just as a team can set themselves up for success down the road, a simple mistake can come back to haunt a team years down the road.
Now the Cavaliers could very well re-sign LeBron James, and the Knicks could lure him to New York, as Stephen A. Smith feels they might. Those are probably his two most likely destinations for 2010-11. But if either or both misses out, they'll probably have to look at early parts of this decade and understand that one crucial mistake each cost them big-time.