I'll be honest, football took a real back seat for me over the weekend behind boxing and basketball. But let's give it a go. Consider this one to be "two afternoons after." As a result, short update this week.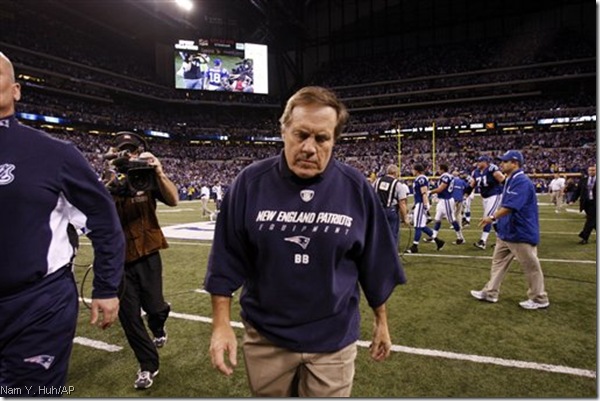 When someone who's generally regarded as an unlikable genius makes a decision that simply doesn't work out, the natural instinct is to jump all over the opportunity to pan him. That's exactly what happened to Bill Belichick this past Sunday.
I'm here to tell you that I had no problem with his decision to let The Great Brady attempt to complete a two-yard pass to win the game on 4th and 2. I thought it was the right move.