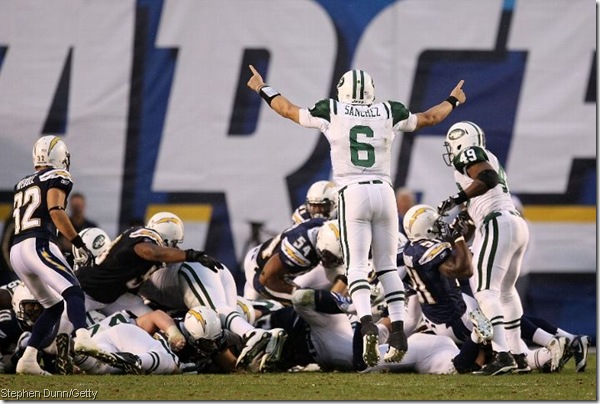 If there's one thing Sunday's games reminded me, it's that I'm not a gambler. (Remember: I offer a disclaimer every week with this where I don't actually claim to know anything about the game itself, I just like writing about it)
I missed – badly – on every single one of the games I picked, not just against the spread, but the results straight-up. I got caught up too much in the premise of the "hot team," and forgot that some teams were just flat-out better, and those teams were playing at home.
The one road team to win was the Jets, in what was an upset to everyone but their coach. I have no love lost for the Jets personally as a Dolphins fan, but I respect the style they're winning with in that they're spitting in the face of the current football convention.