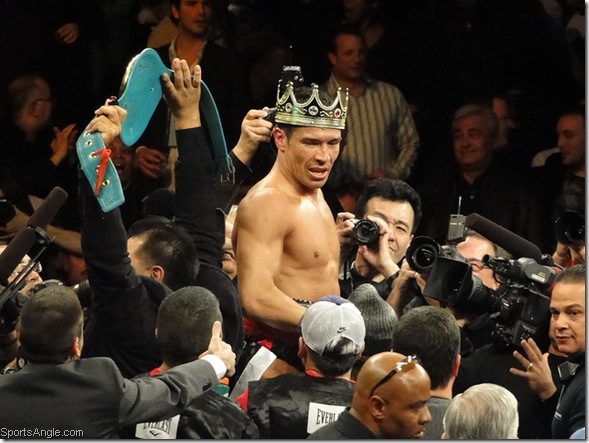 There was a moment on Saturday night, right after Paul Williams crumpled to the mat, when even Sergio Martinez had yet to fully register what had taken place.
It reminded me of watching Piazza's post-9/11 homer floating past me in the upper deck at Shea. Watching the formerly feared Williams sprawl face-first on the mat, time slowed to a crawl as our minds furiously processed what we had seen. And as Martinez's jubilation took hold, everyone erupted, regardless of rooting interest.
A moment like that is a reminder that through all of the issues and nonsense boxing fans are privy to, it finds a way in the end to give us something to hold on to.