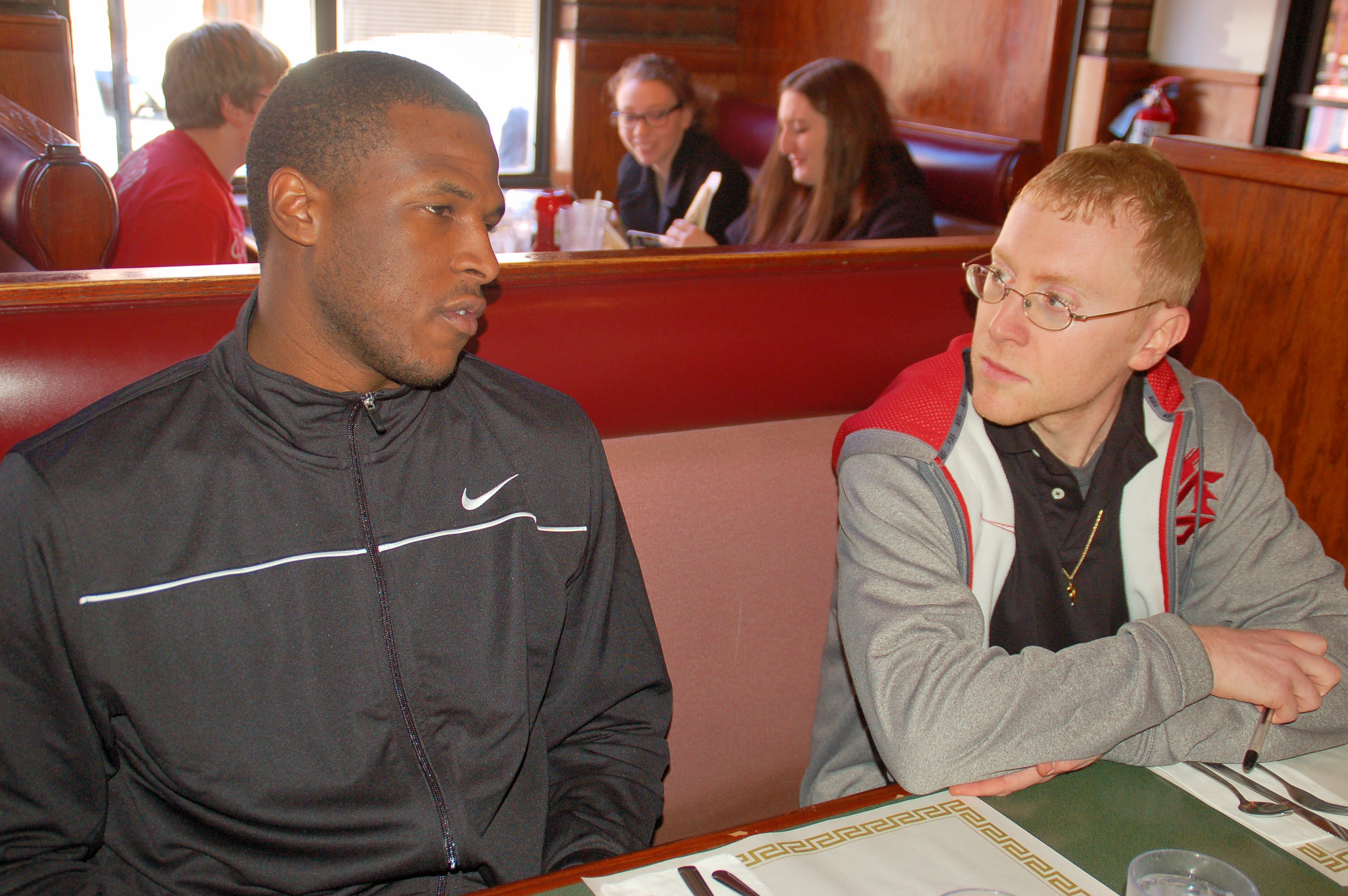 The middle months of 2012 presented a crisis of confidence for me: For quite a while, I found that I simply couldn't write the way I like to. A large part of it was finding the time, as I was stretched too thin between day job demands, moving to a new home and planning a wedding. I had plenty of ideas that never came to fruition, and it took a lot of editing and re-editing for me to get comfortable with the ones that did.
This isn't to say I didn't write a few things I felt far more than good about. About a year and a half ago, I decided to spread my wings a bit, so I started writing some pieces for a few different publications and web sites besides this one. It was an adjustment to have someone filtering my writing, but it was also rewarding to know stuff I wrote passed muster with people other than myself. My goal is always to write something that hopefully people enjoy reading, including myself, and I think I had a few of those this year that I'd like to share.
I don't generally do lists — with one or two exceptions — but below are five essays I felt good about last year. Hopefully this time next year, I'll be able to expand the 2013 iteration of this list to, say, seven or eight, starting with a profile on Karl Towns I'm writing for Dime now. (As a result, don't expect to see me around these parts much for the next couple of weeks or so.)
*****
A Rose That Grew From Concrete — Dime Magazine
Back in 2001, when I was fresh out of college, Dime was the first outlet that actually showed an interest in publishing something I wrote, despite that at that time, I didn't have a clue what the hell I was doing. Last year, with a lot more experience under my belt, I got back in touch with Dime through a friend and started writing some pieces for them. It kind of felt like a full-circle thing.
Last January, I met Chris Clayton, Dion Waiters' friend and mentor, at a high school basketball tournament. He pitched Dion to me, and Dime decided they wanted a profile, which excited me since it was my first assignment of that kind. I went down to Philadelphia in April to hang with Dion and his boys, a group that included fellow future NBA Draftee Maalik Wayns. I watched Dion practice, we all went to a diner for lunch, then we hung out on a landing that looked out over the Delaware River.
Dion had a turbulent upbringing that made for an interesting story, but he took a little time to warm to me — understandable, since we had never met before that afternoon. I wanted to be careful to do him justice, while at the same time not canonizing him simply because he'd given me incredible access to his life and times. The article came out great; Dion's people liked it a lot. His stock rose like crazy, which didn't surprise me since his workout blew me away with its intensity. And I decided that's the kind of writing I want to do when the opportunity comes along, to spend time with someone and really be able to tell his story.
Arturo Gatti in the Real World — The Classical
I got to know David Roth a few years back when he was working as a fantasy baseball writer at my office on the late-night shift. Dave went on to much bigger and better things, becoming an incredibly prolific writer for a variety of outlets, including The Classical, which he co-founded. I donated to the Kickstarter for The Classical before I even put it together it was that same David Roth who ran it, just because I liked the idea: a collecton of smart writers writing longform essays on occasionally off-beat topics. From the start, I wanted to write something for The Classical, but couldn't quite figure out what to pitch.
Back in March, Arturo Gatti would have turned 40, so I offered up an essay on Gatti. Dave likes Gatti — who doesn't? — so he helped me formulate my thoughts. And it meant a lot to me, since Gatti is perhaps my all-time favorite athlete. It was a bit hectic at the time with the baseball season just getting started, plus I was working on the Waiters piece at the same time. But I think we did Gatti justice, and given the years I spent following his career, I'm ecstatic to have paid him tribute the best way I could: to portray him as indelibly human.
Best seats in the house — SportsAngle
I wasn't the world's biggest Gary Carter fan; I did like him, I was just far more into Darryl and Doc. But the first baseball game I went to at Shea was Gary's last great game for the Mets. And when Gary passed away last spring, it primarily made me think about my Uncle Jake, who brought me to the game. Three years later, Jake was gone. But he had started me on a path to what I'm doing now, making a living from baseball. This was the only time I recall getting emotional while writing something.
When nothing else matters — SportsAngle
My then-fiancee and I were in a head-on collision back in March that wasn't our fault. My beloved Mustang was totaled, though it took the hit like a champ: I was physically fine, just badly shaken, and though my wife ended up with lingering neck and shoulder discomfort, obviously this could have been a lot worse.
The accident took place during Duke's first-round upset loss to Lehigh, and even while in shock, I was amused that people were texting and tweeting me about Duke's impending loss, assuming I was on the edge of my seat. It struck me how tied our identities are to sports teams, and also how little the result of a basketball game mattered to me at that point in time.
Over the years, I've found it I simply don't care about games as much as I used to. I just have so much more to deal with that seems more important, not to mention worthwhile. But it pounded it home how I couldn't have given less of a damn about Duke's season ending at that particular moment in time. Sports definitely is the sort of thing that seems sillier the more you stop to consider how minor it is in the grand scheme of things.
The wedding shoes — SportsAngle
I got married in September, a remarkable moment in time for me. And I felt like a perfect symbol of our relationship was my wife not just permitting me to wear a pair of sneakers I loved for the wedding, but suggesting it. Far more special than the sneakers themselves was her willingness to embrace me as a total package, quirks and all. You run into a lot of people in your life who want to change you, for whatever reason. Somehow, I finally found someone who believes I'm perfect the way I am. And it works out, because I wouldn't change a thing about her either.