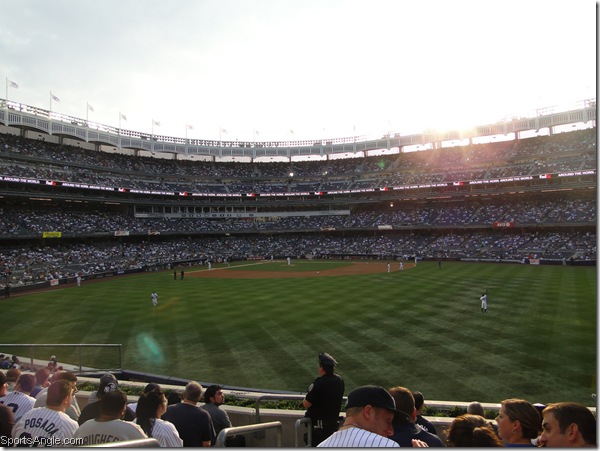 After being impressed with Yankee Stadium during the Cotto-Foreman fight last week, I wanted to see it for its designed purpose: a baseball game. So I made my way to the Bronx for my first Yankees game at the new Stadium in a World Series rematch against the Phillies on Wednesday.
Unsurprisingly, my opinion was much the same as it was for Citi Field, which I found to have none of the soul of Shea but 10 times the commerce, and therein lies the flaw in the "event" culture they've created:
You can sell the experience, but you can't control the outcome of the game.