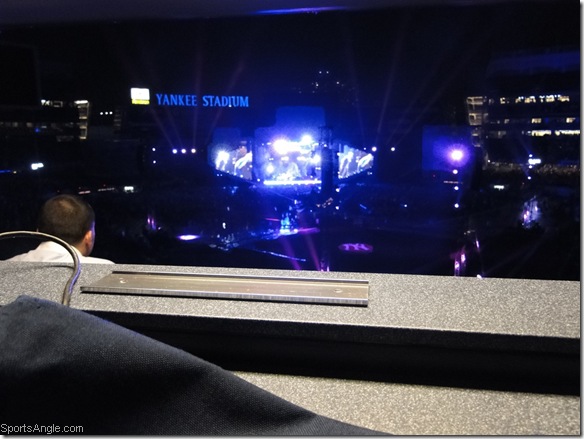 I never used to understood why Jay-Z was always in "best rapper alive" conversations, since I didn't think his skills were on that level. I thought that maybe it was like Lil' Wayne, where he said it so much himself over the years that people eventually just assumed it was true.
Then on Monday, after all these years, I saw him live for the first time at Yankee Stadium, the show he co-headlined with Eminem, which I had the opportunity to write about for my day job.
To paraphrase Yuri Foreman two days before he fought there, Yankee Stadium is really big.
But Jay-Z has made himself even bigger.